"If David Sedaris had a blond baby with the deliciously outspoken Sarah Silverman, her name would be Melinda Hill"
– Kristen Wiig, comedian / actress (Saturday Night Live, Bridesmaids)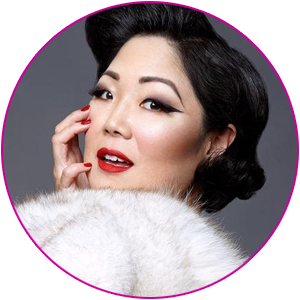 "Melinda Hill is hilarious and inventive! Her comedy is a fantastic whirlwind of wit and imagination. I love her shows!"
-Margaret Cho, actor / comedian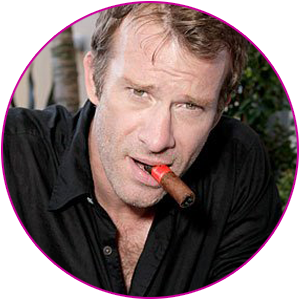 "Melinda's writing is like being punched by a beautiful clown, it hurts so good"
– Thomas Jane, actor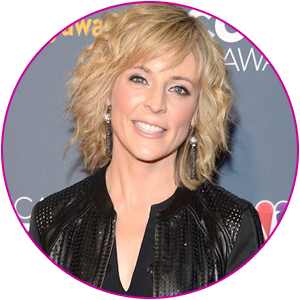 "Melinda inspires me with her prolific creativity & is hilariously, dryly funny."
-Maria Bamford, creator & star of Netflix's Lady Dynamite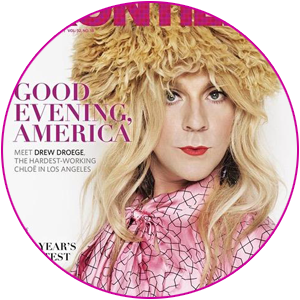 "Melinda is wickedly funny."
-Drew Droege, actor / comedian (Cocktails and Classics, Chloë Sevigny videos)
"I just took Melinda Hill's "PILOT WRITING INTENSIVE" which was – 'uh-mazing!' I came out of this 2-month class with a 35-page comedy pilot with incredible characters, an elevator-pitch, a reading, and the ability to write sitcoms myself for years to come, thanks to her intense coaching on the importance of the BEAT SHEET/outline!
I highly recommend this great comic as a teacher if your goal is to write for television or film!!"
-Aileen Quincy, actress
"After years of wanting to try my hand at learning standup, I took a class with Melinda a few months ago. I wasn't sure if I wanted to really learn stand up as much as learn the skill of writing and delivering jokes. Melinda was a great coach – going above and beyond with her time and giving unique personalized attention. Her tips, fine-tuning, and encouragement were exactly what I needed. I really enjoyed the class and would suggest it for anyone interested in standup."
-Mary H., actress
"Melinda is incredibly supportive. The thought of doing stand-up comedy was absolutely terrifying to me initially. I definitely felt comfortable sharing and exploring my voice with her in class. Would definitely recommend her class for first-time comics or comics who want to step up their game.I took Melinda Hill's stand-up comedy writing class last month and I had never written for or performed stand up comedy. I was completely TERRIFIED. I needed a jump start and a supportive environment and that is exactly what Melinda's class provided. There were only four people in the class including myself which made for a very intimate experience in which everyone seemed to feel very comfortable sharing their writing with each other each week and then reading or performing in front of the class. Melinda as well as fellow class members give feedback each time and I found the process to be extremely constructive and helpful. Melinda is there to give feedback, answer questions, support, offer advice but ultimately, you definitely get out what you put in to this class. Melinda knows how to be supportive without being overbearing and completely respects the creative process. She encouraged us to go to open mics (which I did – great idea) and some people in the class even went to the open mics together to support each other which also helped eliminate some of the fear and created a strong camaraderie among classmates. I definitely recommend this class to anyone who is new to stand-up and wants to learn from a pro. Oh and by the way, Melinda is super nice and approachable too so I felt totally comfortable asking all kinds of questions. She rocks."
-Gabriela Fresquez, actress
"Melinda's class was vital in helping me to lock into my own comedic voice. She was patient and nurturing but also very honest. It was great getting the opportunity to get notes from a comic I admire so much as well meeting the other up and comers in the workshop."
-Frank Hundley, actor
"I've been a successful working actress in commercials and tv for over a decade and I always make my friends laugh but I didn't know how to take what was funny about me and turn it into an act until I took this stand up comedy class. I was intimidated by the writing exercises in class because I never thought of myself as a writer but they ended up being really fun and easy and what I learned is that my own story told through my POV is more than enough to captivate an audience and make them laugh. The class gave me confidence and skills I never knew I had plus it looks great on a resume! I recommend it for anyone who wants to push themselves past their comfort zone and have a great time trying something new. This class changed my life and I now book more jobs than ever."
-Carla Toutz, actress
"Melinda helped me IMMENSELY in my work – both with joke writing and with performance. She is supportive, kind, and has incredibly thoughtful and specific feedback. If you want to get to the next level with your stand up or writing in general, take a class or a private session with Melinda! Love Melinda! She is supportive of all levels – beginner-advanced – and creates a safe, encouraging, and cool atmosphere to feel free to try new things, no judgement."
-Corey Podell, producer / writer
"Melinda offers professional insight and guidance to her students as well as giving them life long tools to cultivate their voice, joke writing skills and stand up. Perfect class for stand ups who want to hone their voice or those who are new to the comedy world."
-Ann Slichter, writer / producer
"Melinda is very inspiring and motivating! She really made me break through whatever fears and excuses I had in writing my web series. She is also full of practical advice in getting things done. So happy I took her web series writing class. I actually feel ready to shoot my web series now."
-Minerva V., actress
"Melinda Hill for president! No, but seriously, taking a course with Melinda has helped me immensely. Because she actually does for a living what she's teaching her students, she's like a one-stop-shop full of great advice and experience. When I began her class, I felt like I already had some of the tools, but Melinda helped me sharpen them, and then taught me how to wear a tool belt like a boss. She's supportive, and encouraging, but gives really helpful feedback; I left her class feeling confident enough to pitch my work to a production company, and now I'm making a web series, babeh!"
-Annie Wright, writer / director
"This was an amazing course! Melinda was so awesome!!! Highly recommend!!! She was informative and clearly has a ton of experience. I've already sent a dozen people I know that need the course."
-Gary Kohn, actor / producer
"I came in doubting I could write a scene, and left with a series. Seriously. Melinda is a fantastic teacher!  After years of wanting to write and not being able to, Melinda provided a fun, practical, easily structured and accessible way of penning a project I've always wanted to make. Melinda's phenomenal humor, intelligence, and knowledge make the class just as fun as it is informative. She speaks from experience, identifies problem areas and always offers solutions.
Her web series class is a  great overview of the entire process from outline and pitching to character, dialogue,  as well as some production. She even brought in a guest lecturer. I highly recommend this for anyone thinking of doing a series. I still can't believe I came out of it with scripts that I'm happy about. In short, Melinda ROCKS!"
-Jim Pirri, actor
"Melinda Hill is fantastic! I took her seminar on "Creating a Web Series" and it was incredibly informative and encouraging. She's a wealth of knowledge and experience, and extremely helpful for anyone diving into the arena of Creating Online Content and writing a Web Series. I walked away with countless "tools" and "skills" I've immediately applied to my current projects and career. Since her seminar, I've already filmed two web series and am currently working on a third! Woo hooo! I loved her energy and how excited she was about the comedy world, it made the class fun, engaging and worth every penny. I'm definitely taking her Stand Up class as soon as possible.If you're looking for a good kick in the butt creatively, or just an expert to help you take your web series to the next level, definitely check these classes out!"
-DK Ranier, actor
"I was familiar with Melinda Hill and her work both as a standup and as a comedic actor/writer/producer when the opportunity to work directly with her on developing and polishing my own standup act (virtually from the ground up) presented itself. I took the plunge and I'm very glad I did. I was able to make the transition from funny guy/class clown to actual standup comic primarily due to her knowledge and patient tutoring, She's kind, supportive and never patronizing or condescending. Plenty of class time is given to both writing and performing. Melinda is a true professional in every sense of the word both as a comic and a teacher, a charming, delightful young woman and very funny in her own right. Highest possible recommendation (and I know "high") for Tiger Lily Stand Up Comedy Classes!"
-Keith England, musician
"Working with Melinda one-on-one was instrumental to my development as a writer and performer. I worked with Melinda on further developing a pilot I'd written with my writing partner, and I learned everything from how to be great in a room when pitching, how to gain the confidence to get your foot in the door and in front of the right people, how to organize a pilot package, and how to find my own unique voice to sell my personal talents and quirks. Melinda is very experienced, she has a wealth of knowledge when it comes to the entertainment industry, and she is also a working actress who has successfully performed stand-up and written/starred in her own very funny, original web series. It makes all the difference in the world to work with someone who is currently working and successfully paving the way. Melinda will change the outcome of any project or aspiration you hope to work with her on- she'll get you there faster, and make you feel more confident in yourself and your work, and the final product will be light-years stronger than before consulting Melinda. I look forward to working with Melinda in the future and I couldn't recommend her services more!"
-Katie Wilbert, actress / writer
"I am so appreciative of Melinda and her providing a space for me to try stand-up (something I have ALWAYS wanted to try but never had the courage to) taking this class gave me skills to work my material and my performance. Awesome class if you are frightened to try stand-up, like I was. Awesome class if you are looking for joke writing techniques. Awesome class to make new friends, too! I fully recommend this class… Like…Super, duper, a lot!"
-Madison Shephard, actress / comedian
"Melinda Hill is a talented performer and teacher. Whether you're experienced or just starting out she caters to your specific needs. Most importantly she gets you up on that stage. Taking her class will make you feel like you're not only improving as a performer, but also your teacher and friend will support you all the way."
-Colin Macleod, comedian
"Melinda is a great teacher who understands the ins and outs of finding your comedic potential. It was great to receive instruction from someone actively working in the industry. I've taken other comedy classes before this one, and Melinda knocks it out of the park."
-Mike Faerber, comedian
"My writing partner and I came across Melinda through an iO West workshop on how to write a web series. We were impressed with her experience and loved how Melinda explained everything. So, duh, we wanted more. We ended up taking private classes with her where her she covered everything about web series development and helped in our writing process as well. Every week we walked away with new little golden nuggets that have helped us immensely; from the creative side right down to budgeting and pitching. And every week we gushed like giddy school girls about getting to see Melinda because she is a totally lovely human. Our script improved through character and premise development, we generated lots of new ideas and we learned heaps about the back end of the process. I would recommend working with Melinda to anyone and everyone. Unless you hate learning and giggling."
-Amy Maestri
"This workshop was exactly what I needed to get the inspiration, motivation and answers I was looking for. Melinda and Laura both instructed from their personal first hand experiences. I highly recommend taking this course for anyone who is serious about producing a web series, pitching to a network or cable station or just looking to understand the business of writing funny. Keep it going!"
-Darlyne Franklin, producer / writer